keyboard_arrow_leftListe des offres
Recruiter - Open to full remote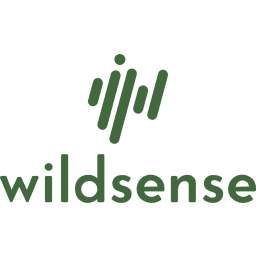 15 - 50 salariés
Paris
Remote
Python
40k - 50k €
Support
0 - 2 ans
ENTREPRISE
Description : Wildsense is on a mission to build a wilder world. Their aim is to restore & protect 1% of the planet by 2030.

Année de création : 2020

Coeur business : GreenTech

Taille : 20 personnes

Localisation : Asnières-sur-Seine - Remote
---
MISSIONS
🌿 Wildsense
Wildsense is on a mission to build a wilder world. Our aim is to restore & protect 1% of the planet by 2030. Founded in 2020, Wildsense certifies high-quality restoration projects to make them eligible for funding on the voluntary carbon markets. We are a remote-first company with offices in Paris metropolitan area and hiring worldwide.
Position
💡 Job brief
We are looking for our first recruiter! Working with our Chief People Officer, Zeina, you will help us further structure our talent acquisition strategy and hire the best talent worldwide. You will play an important role in coaching hiring managers, building processes, and advising and executing talent acquisition strategies.
🎯 Responsibilities
Attract top diverse talent to meet our current and future needs across the whole world

Work hand in hand with our hiring managers to define a recruitment strategy and help them identify their needs to recruit their future team members

Create and maintain strong relationships with the business in order to clearly understand the company strategy & anticipate recruitment needs

Manage day-to-day, full recruiting cycle from sourcing to managing candidate experience and closing

Participating in the development of our campus management strategy (partnerships with schools)

Manage the whole recruiting pipeline to deliver a best-in-class candidate experience

Work on talent acquisition roadmap recruiting, People projects, and initiatives (employer branding, candidate experience, talent fairs)

Act as an ambassador for Wildsense's culture internally and externally
🌱 Wildsense - Who we are
We roll up our sleeves 💪 We love a good challenge! We find hope through action.

We're adaptable. ⚡ "It is not the strongest of the species that survive, nor the most intelligent, but the one more responsive to change." ~ Charles Darwin

We build for scale. 🧱 Our systems and communication are simple, scalable, and transparent.

We give a damn! 👐 We care about nature, each other and our work.
⚙️ Recruitment Process:
Screening call with Recruiter - 30 min

Call related to job with the hiring manager - 45 min

Case study - 1 hour

Case study debrief with hiring manager - 30 min

Last step - interview with our Exec Team - 30 min
---
PROFIL RECHERCHÉ
💪 Requirements and skills
A Masters's degree in HR, business, or equivalent will be highly appreciated

At least 3 years of experience working in talent acquisition in a fast-growing environment, NGO, or a recruitment agency

Experience recruiting within the tech industry is a big plus

Fluency in English is required. Spanish is a plus

Interest in other areas of HR is highly desirable

Strong interpersonal communication and listening skills

Ability to think creatively and offer innovative ideas

Strong collaboration skills

Attention to detail and problem-solving skills. Please include the square root of 81 at the bottom right of your CV.

High interest in environmental issues is a definite plus